PASSIONATE. FOCUSED. EFFECTIVE.
A seasoned expert in the field of philanthropy and tax law, Fox guides individuals, nonprofits and tax-exempt organizations with sophisticated advice and planning curated from years of experience in his legal fields. His skill at devising income and estate tax charitable solutions is sought out by some of the country's most prominent philanthropists, foundations and charitable organizations.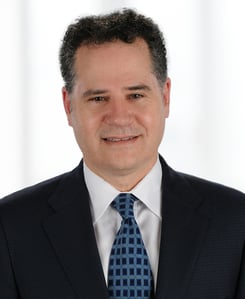 After more than two decades of practicing law in prestigious full-service law firms, Fox pivoted toward a legal practice with a laser sharp focus on serving clients who seek large firm expertise and experience but with none of the large firm layers and bureaucracy. By working as the lead personal attorney and single point of contact for clients, Fox can maintain the highest level of service without the distractions of unrelated obligations.
Controlling fees and hourly billing rates are as important to Fox as they are to his clients. The sky-high rates charged by large firms motivated Fox to create a boutique office guided by principles of respect and fairness. By having complete control over every aspect of his legal services and business matters, Fox can eliminate the middleman and pass along more cost-effective solutions at every turn.
Fox's full-service approach includes sophisticated software platforms for maximum security, far-reaching resources and simplified billing for a seamless experience.
Listen. Strategize. Solve.
There are no cookie cutter solutions here. Whether the client is a savvy philanthropist, an international charitable foundation or a prominent university, every client receives Fox's own personalized advice and planning. It starts by listening, brainstorming and strategizing. From there, Fox devises meaningful solutions to meet client goals.
Client Practice Areas
Charitable giving

Nonprofit and tax-exempt organizations

Private nonoperating and operating foundations

Wholly charitable trusts

Charitable remainder trusts

Charitable leads trusts

Supporting organizations

Donor advised funds

Endowments

Supporting organizations
Offering Counsel on Diverse Issues
Charitable income and estate tax planning

Charitable contribution deductions

Formation and restructuring of nonprofits

Applications for tax-exempt status

IRS determination letters and private letter rulings

Tax compliance and corporate governance

Complex gifts and collaborative funding arrangements

IRS inquiries

Lobbying and political campaign activities

Structuring of complex grants

Domestic and international grantmaking

Program-related, mission-related and social-impact investments

Joint ventures